History
Motilal Nehru College is one of the largest constituent colleges of Delhi University. The year 2014 marks the Golden Jubilee of the college. Beginning with a humble setting in a government school building in 1964 with an enrollment of 300 students, the college shifted to its present location in 1989 and now has an enrollment of over 3000 students coming from all parts of India and from abroad.

The college boasts of a sprawling campus, huge library, technologically enabled conference room, spacious lecture theatres and excellent sports facilities. The entire campus is Wi-fi enabled and all students can have free uninterrupted access to internet connectivity.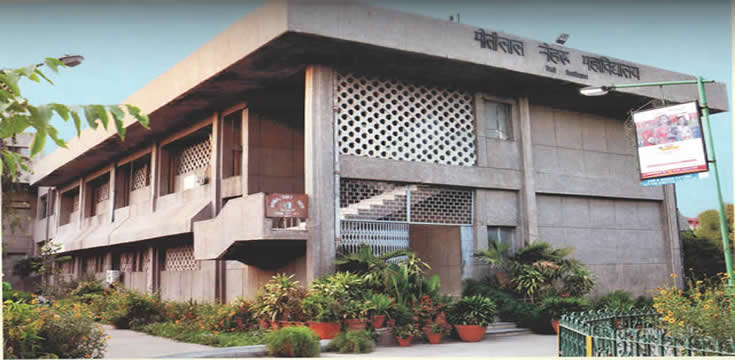 Over the past fifty years, our students and faculty members have brought laurels to the institution by excelling in academics, sports, social science and cultural activities. Our alumni have also done us proud with their achievements in administration, judiciary, entrepreneurship, creativity and other areas.

The current batch of enrolled students has continued with the tradition of excellence in academic and extra-curricular activities. Our students have done exceedingly well in the examinations with some securing University positions. We have scored hundred percent results in most departments.

We are privileged to have inspiring faculty members in the college. Besides imparting knowledge through their classes our teachers also engage in research that contributes to the University as well as to the society.

As an institution responsible towards its environment our college was among the first to adopt rain water harvesting. The college also constantly accesses newly developed technologies that minimize the use of our depleting natural resources. This year the college will make operational a compost pit in the college campus to maximize resource management in the college.

The college is administered with the active help of an extremely efficient office staff that delivers prompt assistance to all students.